Göran Sundström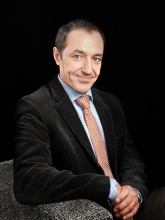 Associate Professor of Political Science
e-mail: goran.sundstrom@score.su.se
telephone: +46 8 674 74 05

Göran Sundström's research focuses on administration and administration policy, the Europeanisation of states, the Swedish government offices, the power of bureaucracy, the role of civil servants, neo-institutionalism and governance.

Sundström is part of the management team for the research programme "Organising Markets", which is financed by the Swedish National Bank's Jubilee Fund. Within this programme, he is part of a project researching the marketisation of the Swedish state.
Last updated: December 14, 2011
Page editor: Ann Linders
Source: Score