Renita Thedvall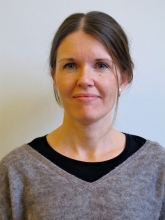 Associate Professor, Social Anthropology and Deputy Director
e-mail: renita.thedvall@score.su.se
telephone: +46 8 674 74 01

Renita Thedvall is Associate Professor in Social Anthropology. She has in different project focused empirically on employment policy, work life and social issues. She has a particular interest in how policies are shaped and presented in the form of models, indicators and standards. She based in the field of policy- and organisational anthropology as well as the anthropology of bureaucracy. She has conducted fieldwork in organisations such as the EU, Fairtrade International and municipal social service offices and preschools where she has studied EU bureaucrats, standards setters, social secretaries' and preschool teachers' work with developing and following policies. She has also taken an interest in the significance of the wording of policy documents for what knowledge and what values take precedence within a field.

Thedvalls ongoing research project is named, Managing preschool the Lean way. An industrial management model enters childcare and is funded by Vetenskapsrådet. The project examines the practice of making the public welfare sector Lean, with specific focus on public preschools, in the City of Stockholm. Lean, as a management ideology, traces its origins from the automotive industry and has a clear focus on efficiency, rationality and customer value. In activities relating to the public welfare sector in general and childcare in particular, other values are prevalent, such as equal treatment, education, and care. The overall purpose of the project is to investigate how cultural logics and standardization procedures accompanied by Lean guide practices in the public welfare sector, in particular public preschools. There are reasons to assume that tensions might arise between apparently different logics, such as the logics of care and pedagogy, on the one hand, and logics of efficiency and customer value, on the other. The project is placed at Stockholm Centre for Organizational Research (Score), Stockholm University.
Last updated: September 6, 2017
Page editor: Ann Linders
Source: Score