Fast Childcare in Public Preschools. The Utopia of Efficiency
Fast Childcare in Public Preschools presents an ethnographic examination of the strange idea of bringing a management model from the automotive industry into preschools.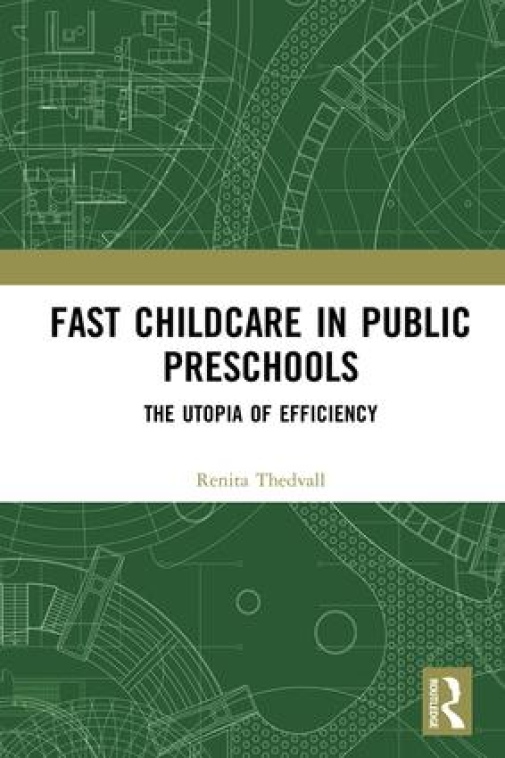 Using examples from Swedish public preschools, the book focuses on the efforts of preschool teachers to use the Lean management model in their work organization, and the frictions this model brings. The book draws on international childcare policy and public reforms, exploring the preschools' assignments of care and education of children in relation to fastpolicy management models.
The book analyses the tensions between the easy to use and difficult to use in management models. The model form of Lean's management model rendered it difficult to align with existing childcare policy, pedagogical models, and the organization of a preschool. Rather, Lean operated as a model that was bolted on to all the preschool activities that staff was already required to handle. The book explores the utopian dimension of a modern project in pursuit of efficiency and speed in relation to the Lean model and the preschool teachers' work, by asking, 'what are the wider societal implications of the Lean project in preschools?'
Fast Childcare in Public Preschools will be of great interest to cultural anthropologists, qualitative sociologists and political scientists, and organizational researchers interested in the anthropology of policy.
Renita Thedvall is Associate Professor in Social Anthropology at Score, Stockholm University. Her research is based in the field of policy and organizational anthropology, with special focus on the anthropology of bureaucracy and the state. She has explored these issues in various field sites from the EU to preschools. She has a particular interest in meetings, a topic she has investigated together with Jen Sandler through an edited volume, Meeting Ethnography (2017, Routledge).
Last updated: March 11, 2019
Page editor: Ann Linders
Source: Score