Collaboration
The research environment at Score is unique in Sweden, but has some international counterparts.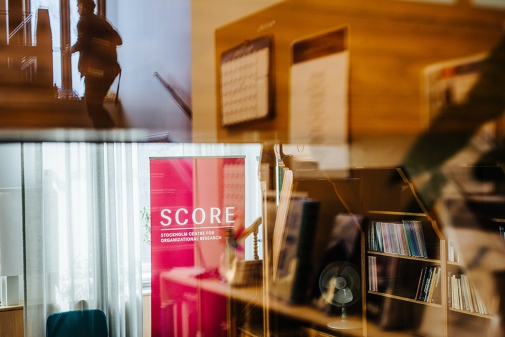 We collaborate actively with several of these, especially with a unit at SciencesPo in Paris (CSO, Centre de sociologie des organisation), a unit at London School of Economics (CARR, Center for Risk and Regulation research), The ESSEC Research Center for Capitalism, Globalization and Governance and Bielefeld Graduate School of History and Sociology, as well as the Faculty of Sociology at Bielefeld University.
In addition, we have a number of collaborative activities in the Stockholm-Uppsala region, mainly as part of the collaboration between the Stockholm School of Economics and Stockholm University, but also with Södertörn University and Uppsala University.
Through our collaborative efforts we have established ourselves as a centre for research on the organisation of modern society and the changing role of the public sector at the intersection between the public and private sectors and civil society. Through various forms of collaboration we seek to act as a local, regional, national and international research centre.
Last updated: July 4, 2018
Page editor: Ann Linders
Source: Score