CANCELLED! Open seminar at Score: Johan Lindquist
In light of the current outbreak of Covid-19, we have made the decision to cancel this week´s open seminar at Score. The decision has been made out of concern for the health and wellbeing of our attendees as well as for society at large.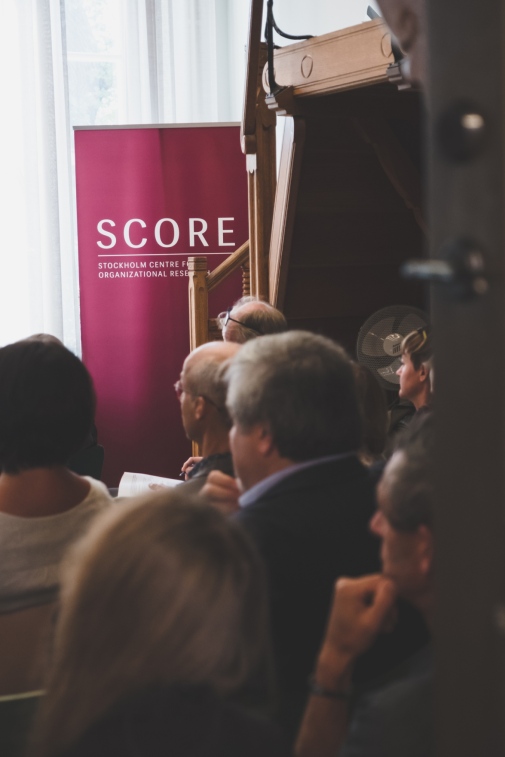 CANCELLED
Thursday March 19 at 10.00-11.30
Score, Frescativägen 14 A, Stockholm University
Johan Lindquist, Department of Social Anthropology, Stockholm University
Esther Weltevrede, Assistant Professor of New Media and Digital Culture, University of Amsterdam
Ecosystems of Influence: Approaching the Supply-Side of the Market for Fake Followers on Social Media
In recent years, reports concerning so-called "click farms" or "follower factories" have pushed the phenomenon of "fake" likes, followers, and views to the center of social media debates. With the rise of Instagram influencers, it is increasingly evident that the number of followers is a key currency for producing economic value and political power in the age of social media. With the growth of a broader internet platform economy, the range of "fake" services—what the producers of the commodities term "social media marketing services" or "SMM services"—Linkedin endorsements, IMDB views, Tik Tok likes, and Spotify premium plays, to name a few, is constantly expanding. In other words, as the forms of speculative value that underpin the broader platform economy have become critical to contemporary digital capitalism, the market for social media marketing services has been growing at breakneck speed. The market for these automated, fake followers, as well as the architecture that underpins it, however, is both highly complex and poorly understood and conceptualized. In this presentation we focus on one dimension of this market, an ecosystem of standardized panel platforms that function as an automated infrastructure for the purchasing, selling, and distribution of these commodities. In the past few years, this ecosystem of panels has expanded in tandem with the increase in the number of available SMM services. In relation to this, we are initially neither concerned the question of the distinction between "fake" and "real," but rather the process by which social media likes, followers, views, to name a few, are commodified, sold, and purchased on a specific type of online marketplace.
Last updated: March 17, 2020
Page editor: Ann Linders
Source: Score