Open Seminar at Score: Annika Lindberg
Welcome to a seminar on 13 April with Annika Lindberg, Postdoctor at School of Global Studies/CERGU, University of Gothenburg.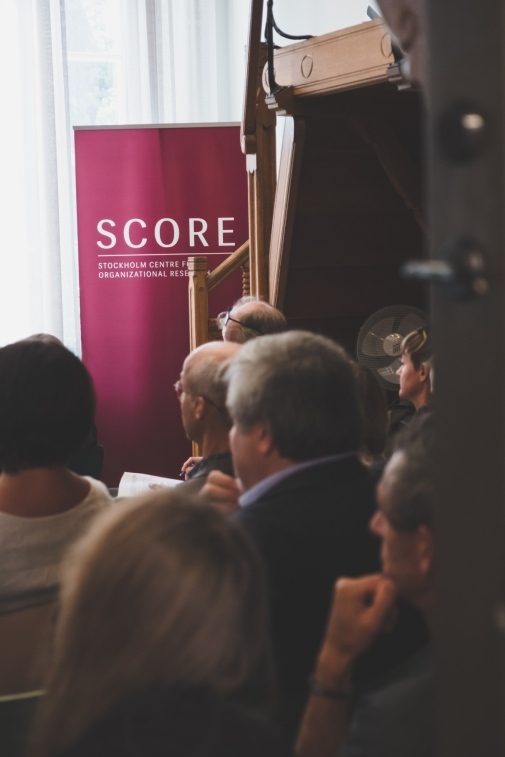 Welcome to Score!
Thursday 13 April 2023, 10.00-11.30
Score, Stockholm University, Frescativägen 14 A
Deportation limbo: State violence and contestations in the Nordics
Deportation limbo traces the efforts of two Nordic welfare states, Denmark and Sweden, to address the so-called implementation gap in deportation enforcement. It offers an original, empirically grounded account of how often-futile, injurious policy measures devoted to pressuring non-deported people to leave are implemented and contested in practice. In doing so, it presents a critique of the widespread, normalised use of detention, encampment, and destitution, which routinely fail to enhance deportations while exposing deportable people to conditions that cause their premature death. The book takes the 'deportation limbo' as a starting point for exploring the violent nature of borders, the racial boundaries of welfare states, and the limits of state control over cross-border mobility.
The talk discusses the central arguments of the book and reflects on the insights that political ethnography, which in this case centers its analysis on the politico-bureaucratic structures and agents of enforcement, can (and cannot) bring to our understanding of state power and border practices.
The seminar will be held in English.
The book is available via Manchester Open Archive (open access)
Last updated: April 5, 2023
Page editor: Ann Linders
Source: Score