Open Seminar at Score: Danielle Logue
Welcome to an online seminar on Thursday November 25 with Danielle Logue, Associate Professor, University of Technology Sydney, Australia.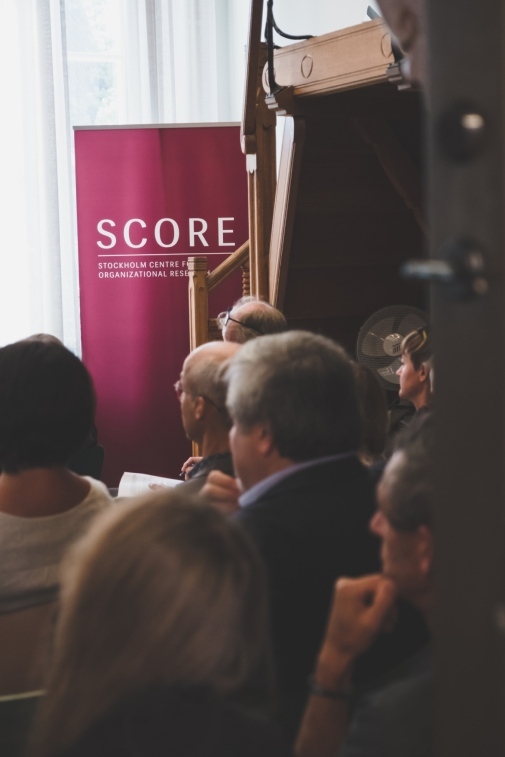 Thursday November 25 at 10.00-11.30
Too Good Not to Be True: Unpacking Myth and Ceremony in Impact Investing

Abstract: Impact investing, touted globally as a game-changing, market-based funding solution to tackle social problems, combines the quest for social good with one for financial returns. Although such type of social innovation is an invariably difficult task, the vision and promise of impact investing are seemingly too good not to be true. Drawing on a ten-year field-level case study of attempts at building an impact investing market in Australia, we analyze how this pursuit is sustained in the face of, and despite, rather modest progress. We demonstrate how this market, initially introduced as a means to an end, over time becomes an end in itself—revealing a considerable shift in the bases of legitimacy for this institutional project. We theorize two distinct social mechanisms that account for such shifts. These mechanisms—the cultivation of institutional infrastructure and engagement in a form of cultural entrepreneurship that we dub 'moral entrepreneurship'—are central to sustaining the 'myth' of impact investing. Our work contributes to recent advances in institutional analysis of social innovation and social impact, and extends theorizing of associated 'myths of modernity' that rely on the harnessing of market mechanisms to address social and environmental problems.
Bio: Danielle Logue is an Associate Professor at UTS Business School and Director of the UTS Centre for Business & Sustainable Development. Her research draws from a broad base of institutional theory, in exploring the diffusion and theorization of social innovations within and across organizational fields. She has published in Strategic Management Journal, Academy of Management Annals, Organization Studies, Human Relations, and Journal of Management Inquiry. She obtained her PhD from Said Business School, University of Oxford. Her latest book is 'Theories of Social Innovation' published by Edward Elgar, UK.
Last updated: November 25, 2021
Page editor: Ann Linders
Source: Score