Open Seminar at Score - Sabina Siebert
Welcome to an open seminar with Professor Sabina Siebert, University of Glasgow, on Thursday October 17.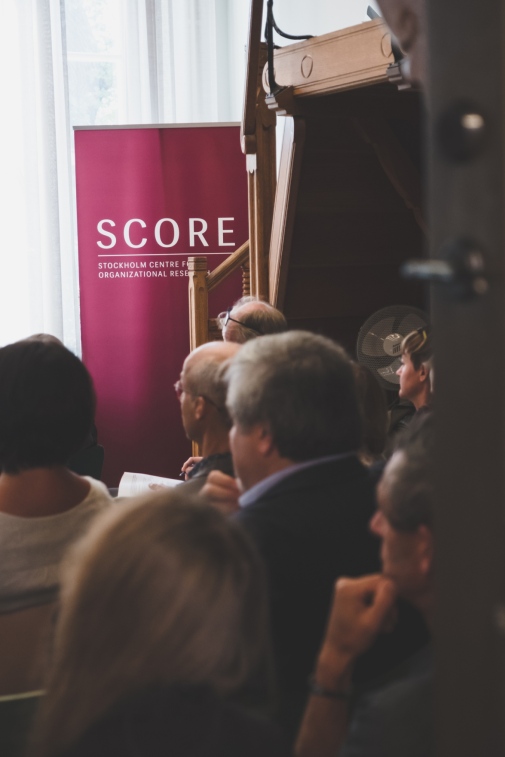 Thursday October 17 at 10.00-11.30
Score, Frescativägen 14 A, Stockholm University
Professor Sabina Siebert, University of Glasgow
Institutional disruption through the redesign of spaces: Restoration and renewal of the UK Parliament
In this presentation I will explore the links between the institution of the Westminster Parliament and the building in which it is located - the Palace of Westminster. I answer the research questions: To what extent are the workings of the Parliament as an institution intertwined with the buildings and their current design? Would altering the buildings change the existing practices? My preliminary analysis reveals a number of aspects of a mutually constitutive relationship between the institution and the building hosting the organization.
Three of those aspects are truly striking, at least to an outside observer. First, the building provides a setting for quirky practices taking place within it, such as the pomp and circumstance of Parliamentary rituals requiring ceremonial clothes. Second, the symbolic demarcation of spaces clearly regulates the behaviour of stakeholders in the building. Third, and most important, the attachment to the space is motivated by what I refer to as 'the Churchill effect,' i.e. the link that contemporary actors want to maintain with "the ghost of the place". This link with the ghosts of the place is believed to legitimize the power of institutional actors and adds prestige to their role.
Last updated: October 3, 2019
Page editor: Ann Linders
Source: Score