Score Open Seminar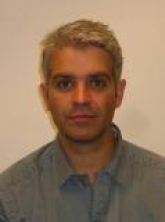 Thursday January 25 at 10.00 - 11.30
Score, Frescativägen 14 A, Stockholm University

Kenneth Mølbjerg Jørgensen, Visiting Assistant Professor, Stockholm Business School, Stockholm University.
An exploration of Hannah Arendt's concept of storytelling and its implications for understanding organizational subjectivity
The presentation will focus on Arendt's concept of action as storytelling. More specifically is discussed how this concept may be used for understanding for how people enact their subjectivities in organizations. Storytelling is presented as the practical ways in which subjectivities are made within a dispositive. Dispositive is Foucault's concept for where power becomes concrete. It captures the ways spaces of appearance—the spaces where human subjects appear to each other and are mutually recognized—are prescribed and regulated. How people enact their subjectivity is theorized through Arendt's concept of storytelling as action, which through the work of Butler is reworked into a collective, embodied and material performance.
The implications are that storytelling and power are not in a position of exteriority to one another. Instead they are closely intertwined and entangled in the fabric of everyday life. Power relations frame and condition the space for action whereby they make certain stories possible and permissible. At the same time, however, stories always establish a new beginning and reshape reality. The framework is illustrated by analysing stories from a management learning project. The analysis provides a window into a complex and dynamic social world and illuminates the subjects' continuous work in finding managerial styles that work within the different historical, spatial and material conditions of being managers.
The seminar will be held in English!
Last updated: January 9, 2018
Page editor: Ann Linders
Source: Score