Score Open Seminar
Thursday February 1 at 10.00 - 11.30
Score, Frescativägen 14 A, Stockholm University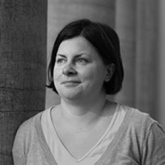 Martina Vukasovic, Postdoctoral Researcher at CHEGG, Department of Sociology, Ghent University
Meta-organizational perspective on interest intermediation in multi-level governance contexts: Identities and statuses of European interest associations and their domestic members
Interest groups are considered to be an increasingly important channel for articulation of public interest in modern democracies. In the European context, given the concerns about the EU's democratic deficit, the participation of interest groups is seen as a promise of increased EU legitimacy and transparency. However, research has thus far primarily focused on external activities of European interest associations and dedicated much less attention to their internal dynamics and how such dynamics affects which groups get the opportunity to influence policy-makers. Moreover, insufficient consideration has been given to the fact that many interest groups operating at the European level are meta-organizations – organizations of other organizations (national or local interest groups), characterized by a complex relationship between organizational attributes (such as identity and status) of the meta-organization and its members.
Combining the meta-organizational perspective developed by Ahrne and Brunsson with insights from comparative politics/interest group studies, this paper will present several theoretical propositions concerning organizational identities and statuses of European interest associations and their members and illustrate their relevance with a case study of a European association operating in the knowledge policy domain.
The seminar will be held in English!
Last updated: January 19, 2018
Page editor: Ann Linders
Source: Score