Sigrid Quack Guest Professor at Score
Sigrid Quack, Professor of Sociologi at Universität-Essen, will be visiting Score during the period September 3 to September 21.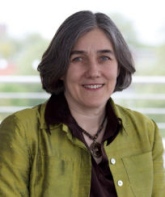 Sigrid Quack, a sociologist with an interdisciplinary orientation, is broadly interested in the preconditions, actors and effects of the development of transnational institutions. Her research focuses on the constitution of epistemic and governance authority in cases of institution building characterized by the participation of private and civil society actors. She also studies the interplay of intended and emergent processes of institutionalization.
Recent projects investigate the social and organizational practices that actors use to cope with regulatory uncertainties arising from the polycentric nature of transnational governance. Examples are projects on the organization of creative processes in the music and pharmaceutical industries in relation to intellectual property regulation; patterns of occupational mobility between NGOs in transnational labor markets; and recursive processes between rule-setting and the implementation of transnational standards and legal norms.
Last updated: September 1, 2017
Page editor: Ann Linders
Source: Score