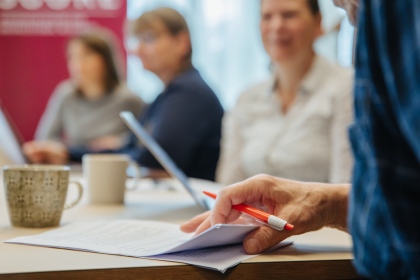 Research at Score
The activities at Score have so far been important for increasing knowledge about how society works and how it is governed, by giving insights from research in various disciplines the opportunity to constructively enrich each other.
Score's research thereby contributes to the development of more disciplinary discussions, but also to the advancement of knowledge with significant timeliness and relevance to society.

Score was founded to complement the disciplinary research on the development and organisation of society in terms of governance, as well as the roles and opportunities of the public sector, alongside business and civil society, in these processes. The point of departure was that functional venues are needed where discipline-specific definitions, theories, methods and problems do not preclude constructive dialogue and the advancement of knowledge.

Last updated: March 6, 2019
Page editor: Ann Linders
Source: Score