Score Open Seminars 2018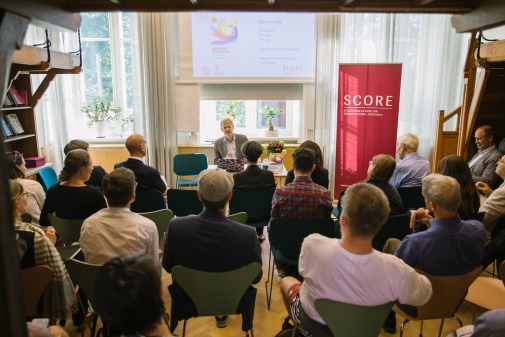 SPRING 2018
Seminar Coordinators: Mikaela Sundberg and Svenne Junker.
Venue: Score, Frescativägen 14 A, Stockholm University.

Thursday January 25 at 10.00-11.30
Kenneth Mølbjerg Jørgensen: An exploration of Hannah Arendt's concept of storytelling and its implications for understanding organizational subjectivity.
Thursday February 1 at 10.00-11.30
Martina Vukasovic: Meta-organizational perspective on interest intermediation in multi-level governance contexts: Identities and statuses of European interest associations and their domestic members​.
Thursday February 22 at 10.00-11.30
Fredrik Bertilsson: Tidigmodern universitetspolicy.
Thursday April 12 at 10.00-11.30
Anna Dreber Almenberg: Which scientific results can we trust? Using replications and prediction markets to estimate the reliability of results.
Thursday May 31 at 10.00-11.30
Linda Moberg: Marknadisering i svensk äldreomsorg: implikationer för brukare, personal och staten.
Last updated: June 29, 2018
Page editor: Ann Linders
Source: Score