Mikaela Sundberg
Associate Professor of Sociology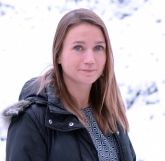 What do interpersonal relations in voluntary total organizations or arenas with strong collective solidarity look like? And how do structural conditions affect them? My research for the past few years have dealt with these questions. Based on rich ethnographic work, the book A Sociology of the Total Organization: Atomistic Unity in the French Foreign Legion examines the organization of everyday life inside the regiments of the French Foreign Legion. For a short presentation of the book, please visit https://www.routledge.com/products/9781472455604
Currently, I am expanding this line of research to Catholic monasteries. In addition to a continuous focus in the organization of everyday life, I am particularly interested in theorizing on fraternal relations and potential tensions with more personal relationships.
In earlier research, I have explored the role of modeling and simulations as scientific practice within astrophysics, oceanography, and meteorology, including climate modelling.
As a director of research at Score, I aim to promote dialogue and collaboration connected to the notion of partial organization and work for a fruitful dialogue with science and technology studies.
Mikaela Sundberg is also associate professor in sociology at the department of sociology, Stockholm University.
Last updated: August 24, 2017
Page editor: Ann Linders
Source: Score