Öppet seminarium vid Score
EVENEMANG
Datum:
31 maj 2018 10:00
-
31 maj 2018 11:30
Plats:
Score, Frescativägen 14A
Torsdag 31 maj gästas Scores öppna seminarium av Linda Moberg, forskare vid Statsvetenskapliga institutionen, Uppsala universitet. Varmt välkommen!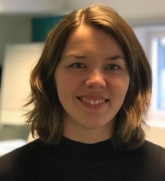 Linda Moberg
Marketization in Swedish eldercare - implications for users, professionals and the state
In the presentation, Linda Moberg, Ph.D. in political science and researcher at Uppsala University, will talk about her dissertation in which she studied how marketization has affected the organization of Swedish eldercare. In particular, she has been interested in how marketization reforms such as privatized provision, increased competition and user choice have transformed the relationship between the service users, the professionals and the state. During the presentation, Linda Moberg will thus address how competition and user choice has affected the ability of the state (both at the national and local level) to govern eldercare. In addition, she will discuss the conditions for quality ensuring when the reliance on marketization reforms increase.
The seminar will be held in English!
Senast uppdaterad: 16 maj 2018
Webbredaktör: Ann Linders
Sidansvarig: Score