Öppet seminarium vid Score - Dan Honig
EVENEMANG
Datum:
04 februari 2019 15:00
-
04 februari 2019 16:30
Plats:
Score, Frescativägen 14 A
Måndag 4 februari gästas Score av Dan Honig, Assistant Professor of International Development, Johns Hopkins SAIS, som presenterar boken "Navigation by Judgement". Välkommen!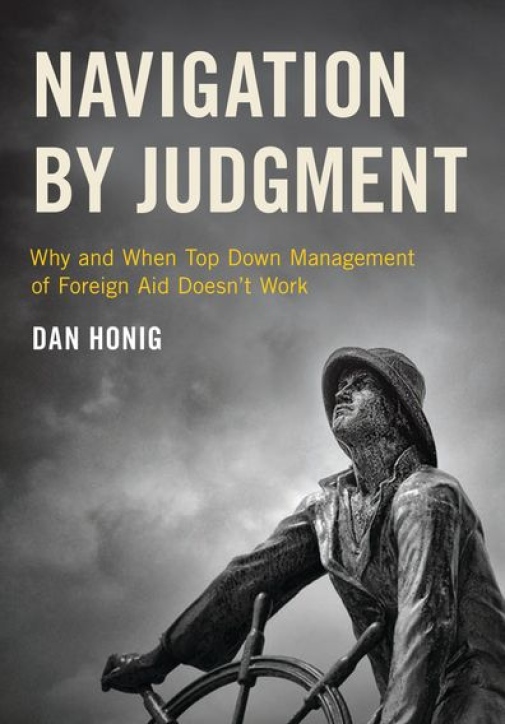 "Navigation by Judgment: Why and When Top Down Management of Foreign Aid Doesn't Work".
In Navigation by Judgment (Oxford University Press, 2018) I argue that high-quality implementation of foreign aid programs often requires contextual information that cannot be seen by those in distant headquarters. Tight controls and a focus on reaching pre-set measurable targets often prevent front-line workers from using skill, local knowledge, and creativity to solve problems in ways that maximize the impact of foreign aid. Drawing on a novel database of over 14,000 discrete development projects across nine aid agencies and eight paired case studies of development projects, I argue that aid agencies will often benefit from giving field agents the authority to use their own judgments to guide aid delivery. This "navigation by judgment" is particularly valuable when environments are unpredictable and when accomplishing an aid program's goals is hard to accurately measure.
Bio

Dan is an Assistant Professor of International Development at Johns Hopkins School of Advanced International Studies (SAIS). His research focuses on the relationship between organizational structure, management practice, and performance in developing country governments and organizations that provide foreign aid. Dan has also held a variety of positions outside the academy. He was special assistant, then advisor, to successive Ministers of Finance (Liberia); ran a local nonprofit focused on helping post-conflict youth realize the power of their own ideas to better their lives and communities through agricultural entrepreneurship (East Timor); and has worked in a wider range of countries (longer stints in India, Israel, Thailand; shorter in Somalia, South Sudan) for international NGOs, local NGOs, aid agencies, and developing country governments. A proud Detroiter, Dan holds a BA from the University of Michigan and a Ph.D. from Harvard's Kennedy School of Government.
Senast uppdaterad: 23 januari 2019
Webbredaktör: Ann Linders
Sidansvarig: Score