Öppet seminarium vid Score: Laura Smith-Kahn
EVENEMANG
Datum:
14 december 2023 10:00
-
14 december 2023 11:30
Plats:
Score, Frescativägen 14 A, Stockholms universitet
Torsdag 14 december 2023 kl. 10.00-11.30 gästas Scores öppna seminarium av Laura Smith-Kahn, Faculty of Law, University of Technology, Sydney. Varmt välkommen!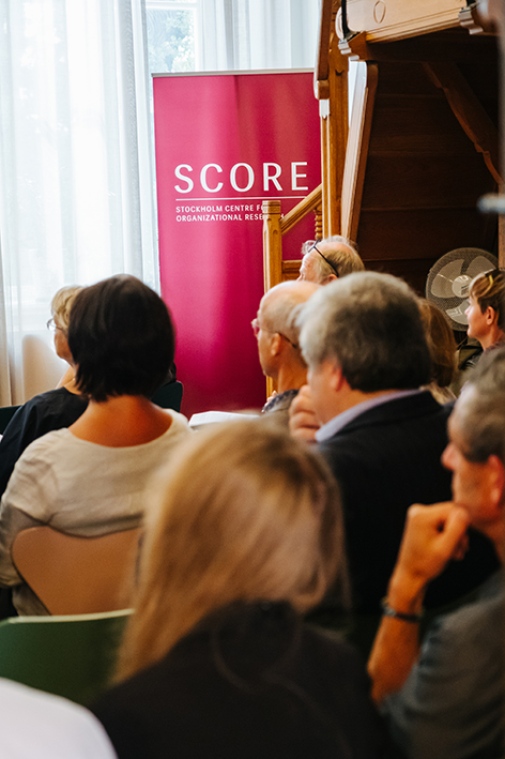 Välkommen till Score!
Trust and institutional communication: Australian migration practitioner language, identity, and regulation
In Australia, lawyers and "registered migration agents" (RMAs) assist non-citizens to prepare and submit visa applications and appeals, navigating complex law and procedures. Given the linguistic diversity and centrality of communication in this setting, strong intercultural and professional communication skills are essential (Reynolds, 2020). Having access to professional assistance can greatly improve the likelihood of a successful application (Smith-Khan, 2020, Jacobs & Maryns, 2021).
However, despite the essential work they do, these practitioners face increasing criticism and scrutiny from politicians and policymakers, who question their ethics and competence, and implement increasingly onerous regulations.
This presentation shares findings from a study of Australian migration practitioners, where these tensions are clear. An examination of key regulations and policy recommendations demonstrates how official discourses frame migration practitioners as policy problems who cannot be trusted and who therefore require close management to best protect vulnerable migrant clients.
In contrast, ethnographic research with current practitioners and practitioners-in-training helps uncover important counter-discourses. Practitioners problematize the structural barriers immigration policy and practice themselves create, inhibiting access to information and smooth communication between their clients and immigration officials. In turn, these issues also have the potential to create distrust amongst practitioners regarding the quality and consistency of decision-making, and also distrust amongst clients vis-à-vis their practitioners. Practitioners identify a range of additional work and stressors emanating from this.
I conclude that trust is a valuable conceptual lens for understanding and addressing structural issues and individual experiences within Australian migration law practice.
References
Jacobs, M., & Maryns, K. (2022). Managing narratives, managing identities: Language and credibility in legal consultations with asylum seekers. Language in Society, 51(3), 375-402
Reynolds, J. (2020). Investigating the language-culture nexus in refugee legal advice meetings. Multingua: Journal of cross-cultural and interlanguage communication, 39(4), 395-429.
Smith-Khan, L. (2020). Migration practitioners' roles in communicating credible refugee claims. Alternative Law Journal, 45(2), 119-124.
Bio
Dr Laura Smith-Khan is a Chancellor's Research Fellow in the Faculty of Law, University of Technology Sydney, and until the end of 2023 is a visiting researcher in the Department of Translation, Interpreting and Communication, at Ghent University, Belgium.
Her research is interested in the participation of minoritized groups in legal settings, especially migration processes. She was the 2022 recipient of the Max Crawford Medal, Australia's most prestigious award for achievement and promise in the humanities. She is co-founder and co-convener of the Law and Linguistics Interdisciplinary Researchers Network, and a member of the Language on the Move research group.
Dr Smith-Khan's current research explores migration law practitioners' communication, regulation, and education, and it has been recognized with two university awards for improving students' learning experience. She has written and presented extensively on language and credibility in Australia's asylum procedures and public discourse.
Before her doctoral studies, Dr Smith-Khan assisted with an international research project examining disability in forced migration, spanning six countries, and culminating in a pioneering book. She has tertiary qualifications in both law and linguistics and has been admitted to practice as a lawyer
Senast uppdaterad: 23 november 2023
Webbredaktör: Ann Linders
Sidansvarig: Score