Öppet seminarium vid Score: Tim Bartley
EVENEMANG
Datum:
21 oktober 2021 10:00
-
21 oktober 2021 11:30
Plats:
Online via Zoom
Torsdag 21 oktober kl. 10.00-11.30 gästar Tim Bartley, professor i sociologi, Scores öppna seminarium. Varmt välkommen att delta via Zoom!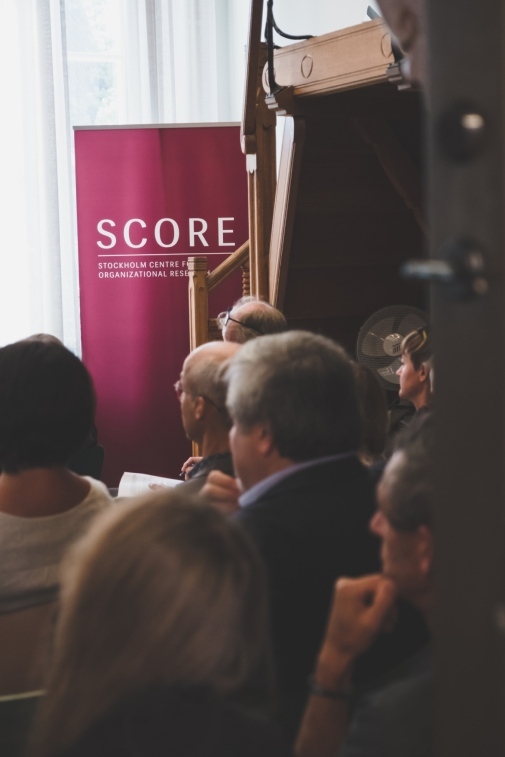 Tim Bartley, Senior Lecturer, Department of Sociology Stockholm University and Professor of Sociology, Washington University in St. Louis
Perceptions of Responsibility and Regulation in Global Industries: Credibility, Trust, and the Boundaries of Moral Markets
The production of clothing, food, electronics, and many other items frequently implicates transnational corporations in distant forms of labor abuse and environmental degradation, which are publicized by international advocacy organizations. Companies have responded by promoting corporate social responsibility (CSR) programs and sustainability initiatives to privately regulate their suppliers. Recently, there has also been a new wave of state intervention, including actions in the U.S. and the EU to ban the sale of products traceable to forced labor or illegal extraction of natural resources.
In this talk, I will present new evidence about how people on the consuming end of global supply chains perceive these problems and whether they view voluntary private regulation as reducing the need for state intervention. Scholars of global standards have identified various structures and practices that should make private regulation more credible (such as multi-stakeholder participation) as well as advocacy frames that should make distant problems seem more urgent (such as scientific or criminological frames). Using survey experiments, I am able to examine the degree to which these factors influence public opinion about the perceived importance of state intervention. I will discuss results both from the U.S. and form Germany, where different levels of trust in business and government would lead us to expect different boundaries of moral markets.
About Tim Bartley
Tim Bartley is an organizational, political, and economic sociologist with particular interests in transnational governance of labor and the environment. Much of his work examines the prospects for corporate accountability, decent work, sustainability, and environmental justice in global production networks. His recent work includes Rules without Rights: Land, Labor, and Private Authority in the Global Economy (Oxford University Press, 2018), "Transnational Corporations and Global Governance" (Annual Review of Sociology, 2019), and "Power at a Distance: Organizational Power Across Boundaries" (Sociology Compass, 2019). Prior to coming to Stockholm University in the fall of 2021, he has been on the faculty at Washington University in St. Louis, Ohio State University, and Indiana University. He was recently elected the chair of the American Sociological Association's section on Organizations, Occupations, and Work.
Senast uppdaterad: 31 augusti 2021
Webbredaktör: Ann Linders
Sidansvarig: Score