Contradictions and the Triple Helix Model
EVENEMANG
Datum:
16 februari 2017 10:00
-
16 februari 2017 11:30
Plats:
Score, Frescativägen 14A
Torsdag 16 februari kl. 10.00-11.30 gästas Score av Torbjörn Friberg, docent i socialantropologi. Välkommen!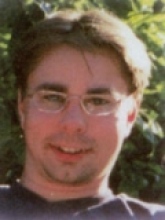 Contradictions and the Triple Helix Model
This seminar will address the historical context of the triple helix in the Öresund region (southern part of Sweden and the Copenhagen area). I will pay particular attention to the legitimation and emergence of the construction of the European Spallation Source (ESS) in Lund, Sweden. This ongoing Big Science project has been constituted by the triple helix as an organising model. In the second part, I consider the political space where the contradictory phenomenon is situated, and how we can analytically grasp the representatives of triple helix cultural brokers, that is, those actors who act as intermediaries between European innovation policy and the regional and local contexts. The third part of the article empirically focuses on contradictory expressions of three cultural brokers in the Öresund region.
By drawing on interviews with three triple helix culture brokers – i.e., a policymaker, a researcher, and an entrepreneur – I will seek a deeper understanding of the function of this contradictory phenomenon. In the conclusion, I stress that this specific regional case can teach us about the productive form of power, about the making of distinctions regarding amodern and modern aesthetics and contemporary subjectivation processes.
Läs mer om Torbjörn Friberg: http://forskning.mah.se/id/hstofr
Senast uppdaterad: 9 februari 2017
Webbredaktör: Ann Linders
Sidansvarig: Score