Scores Jubileumsseminarier 2022: Ingrid Gustafsson Nordin
EVENEMANG
Datum:
31 mars 2022 15:00
-
31 mars 2022 16:30
År 2022 firar Score 30 år med en serie bokseminarier. Torsdag 31 mars kl. 15.00 presenterar Ingrid Gustafsson Nordin boken How standards rule the world. The construction of a global control regime. Efter seminariet, som slutar runt 16.30, bjuder Score på förfriskningar och musik!
Kommentator är Tim Bartley, Senior Lecturer, Sociologiska institutionen, Stockholms universitet.
How standards rule the world. The construction of a global control regime
We live in a world ruled by standards. From toys and computers to corporate social responsibility, from the dry cleaner in Nairobi to the Swedish radiation safety authority - international standards specify almost all aspects of society. This book questions how this is made possible. Standards need support in order to work and Ingrid Gustafsson Nordin explores how a control regime built on standards, certifications and accreditations can emerge over time and grow global.
The global control regime is nurtured mainly by the questions connected to globalization: how can we trust things from other parts of the world? While resting on buzzwords such as 'trust' and 'confidence', the global control regime leaves us with a faceless bureaucratic system with no name and no one in charge. This has severe consequences for responsibility: if no one is in charge, then no one is to be held accountable for how standards rule the world. This is particularly pertinent because the author shows how states are embedded in standards to a much higher degree than previous research has shown.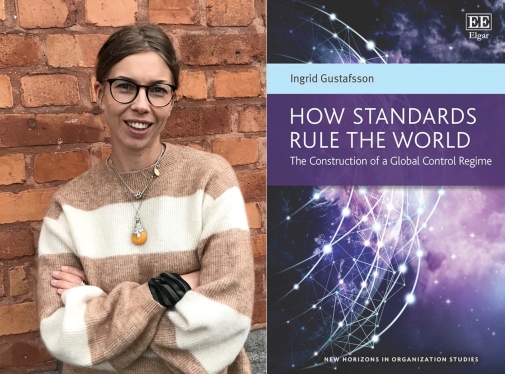 Ingrid Gustafsson Nordin är doktor i offentlig förvaltning, Score.

Seminariet hålls på engelska.
ANMÄLAN KRÄVS! Antalet platser är begränsat, först till kvarn gäller.
Anmälan gör här: https://score30-2.eventbrite.co.uk
Frågor om evenemanget? Välkommen att kontakta info@score.su.se
Senast uppdaterad: 10 mars 2022
Webbredaktör: Ann Linders
Sidansvarig: Score