The Right to be Lazy, Revisited
EVENEMANG
Datum:
07 september 2017 10:00
-
07 september 2017 11:30
Plats:
Score, Frescativägen 14 A
Torsdag 7 september kl. 10.00-11.30 gästas Score av antropologen Gustav Peebles. Välkommen!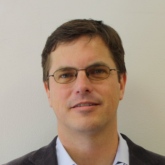 "The Right to be Lazy, Revisited"
A floating and "free" labor force has long been considered a vital pillar of capitalism. Indeed, Marx is insistent that, since surplus value emerges from labor, capitalism cannot thrive, or even exist, without it. But what of the role of labor's opposite, idleness? This lecture will begin by working through the arguments and historical conditions that have built up a belief in the centrality of labor; it will then move onto a consideration of the role of, for lack of a better term, non-labor, in the historical development of capitalism. To do so, we will probe the dangerous, but all too common, notion of the (supposedly) non-laboring "parasite," as critiqued by forces from both the left and the right ends of the ideological spectrum (the former critique bankers as parasites, the latter critique the lumpenproletariat as parasites). In asking why the figure of the parasite keeps emerging, the lecture will consider the role of time, and people's orientations toward it, as reflected by such seemingly humdrum instruments as interest rates.
Seminariet hålls på engelska!
Läs mer om Gustav Peebles: https://www.newschool.edu/public-engagement/faculty-list/?id=4d54-5134-4e6a-4d32
Senast uppdaterad: 5 september 2017
Webbredaktör: Ann Linders
Sidansvarig: Score