When professionals meet lay people: Organizing newswork in the age of social media
EVENEMANG
Datum:
09 februari 2017 10:00
-
09 februari 2017 11:30
Plats:
Score, Frescativägen 14A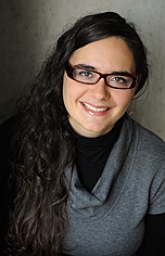 Torsdag 9 februari kl. 10.00-11.30 gästas Score av Elena Raviola, docent på Handelshögskolan vid Göteborgs universitet.
When professionals meet lay people: Organizing newswork in the age of social media
As recent political election results have shown, the world of news has changed in many ways and this might have concrete consequences on our way of living and understanding society. Digital technologies have contributed to loosely couple the institution of News and the profession of Journalism, opening a space in between where other actors than the traditional news producers, from individual bloggers to corporations and twitterbots, operate and successfully transform meaning and practices of news production. For traditional news producers, this has meant the decline of many established news organizations, but also new attempts to re-organize traditional news production in innovative ways. My talk is about some of these attempts. In particular, it looks at efforts made by professional journalists, who are traditional expert in news production, to include non-expert in their work and at the consequences of this inclusion for their professional work, identity and organizing.
Senast uppdaterad: 2 februari 2017
Webbredaktör: Ann Linders
Sidansvarig: Score