Zika, Algorithms, and Expertise: The Contested Role of Judgment in Disease Surveillance
EVENEMANG
Datum:
30 november 2017 10:00
-
30 november 2017 11:30
Plats:
Score, Frescativägen 14 A
Torsdag 30 november gästas Score av Francis Lee, forskare vid institutionen för idé- och lärdomshistoria vid Uppsala universitet. Välkommen!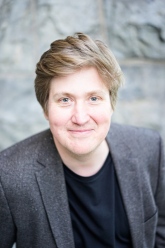 Zika, Algorithms, and Expertise: The Contested Role of Judgment in Disease Surveillance
This paper explores the relation between automation through computer algorithms and human judgment in disease surveillance. More specifically it inquires into the production of the "current zika state" at the European Center for Disease Control and Prevention. The paper describes how algorithms lead to a intermingling of algorithmic data processing and human judgment—giving rise to new demands on the organization of disease expertise. By doing this, the paper shows how the introduction of automated computer algorithms in disease surveillance leads to a renegotiation of the role of the expert.
Läs mer om Francis Lee: http://katalog.uu.se/empinfo/?id=N15-2294
Senast uppdaterad: 27 november 2017
Webbredaktör: Ann Linders
Sidansvarig: Score