Sommarens konferensdeltagande
Sommartider är också konferenstider! Ett antal Score-forskare deltog i olika konferenser i sommar, här kan du läsa vilka: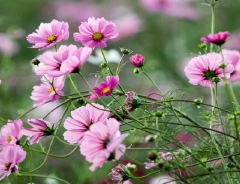 SASE 2017, What's Next? Disruptive/Collaborative Economy or Business as Usual?, 29 juni-1 juli, Lyon, Frankrike.
Patrik Aspers presenterar tillsammans med Asaf Darr pappret Marketplace in Cyberspace?: On the Social Infrastructure of Online Trade.
33rd EGOS Colloquium, The Good Organization - Aspirations, Interventions, Struggles, 6-9 juli, Köpenhamn, Danmark.
Svenne Junker presenterar på Sub-theme 19: ORGANIZATIONS AND ORGANIZING IN A WELFARE STATE CONTEXT pappret Transmitting images of organization – governmental response to international demands.
The 24th Nordic Academy of Management Conference, NNF, 23-25 augusti, Bodö, Norge.
Kristina Tamm Hallström, Ingrid Gustafsson och Fredrik Svärdsten presenterar pappret Opening the black box of distance within the context of auditing på Track 24: PUBLIC SERVICES AND NON-PROFITS - AND THE NEW MANAGEMENT CHALLENGES FACING INTER-ORGANIZATIONAL CONTROL AND THE NEED FOR TRANSPARENCY.
Renita Thedvall och Lovisa Näslund presenterar pappret Working in the fun house. Digital struggles in the Swedish social services på Track 22: DIGITALIZATION: INFORMATION TECHNOLOGY, KNOWLEDGE AND SUSTAINABILITY.

Maria Grafström, Anna Jonsson och Mikael Klintman presenterar pappret Collaborating Across Societal Sectors: A Buzzword or a Governance Mechanism for Research?

Emelie Adamsson presenterar sitt avhandlingsprojekt The construction of responsibility in the mediatized organization och Cecilia Fredriksson presenterar sitt avhandlingsprojekt The construction of independence in the European accreditation infrastructure på doktorandworkshopen i samband med konferensen.
Senast uppdaterad: 24 augusti 2017
Webbredaktör: Ann Linders
Sidansvarig: Score