Sommarens konferensdeltagande
Sommartider är också konferenstider! Ett antal Score-forskare deltar i olika konferenser i sommar, här kan du läsa vilka:
SASE 30th Annual Meeting, 23-25 juni 2018, Kyoto, Japan
Tiziana Sardiello presenterar pappret Sardiello, Alexius and Furusten: "Interpreting Mutual Democracy - Making Sense of Variation in the Swedish Insurance Field" i Network H: Markets, Firms and Institutions.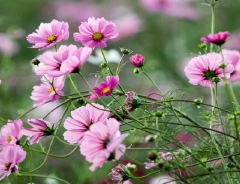 34rd EGOS Colloquium, Surprise in and around Organizations: Journeys to the Unexpected, 5-7 juli 2018, Tallinn, Estland.
Emelie Adamsson presenterar på Track "Morality and Moral Struggles in and beyond Organizations" pappret Moral struggles in the media: The framing of H&M's responsibility for garment factories 1997–2017.

Maria Hoff Rudhult presenterar på Track: More to Talk About: Unexpected Roles of Language in Organizing" pappret From idea to ideal – The construction of Swedish Foreign Aid.
XIX ISA World Congress of Sociology 15-21 juli 2018, Toronto, Kanada.
Cecilia Fredriksson presenterar på track "Organizing organization: Meta-organizations and their role in modern society"

pappret A meta-organisational perspective on organising independent auditing within European accreditation.

Martin Gustavsson presenterar (tillsammans med Andreas Melldahl) på track "Nordic Fields of Higher Education. Structures and Transformations of Organisation and Recruitment" pappret The Economic Lives of Students. The Relation between Economic and Educational Capital at Different Places in the Landscape of Swedish Higher Education.
10th International EIASM Public Sector Conference, 4-6 september 2018, Lund, Sverige.
Kristina Tamm Hallström och Maria Grafström presenterar (tillsammans med Sara Brorström från Handels vid Göteborgs universitet) pappret Power of the vague – how consumption of strategic documents create change in two Swedish cities (preliminär titel).
Senast uppdaterad: 25 juni 2018
Webbredaktör: Ann Linders
Sidansvarig: Score